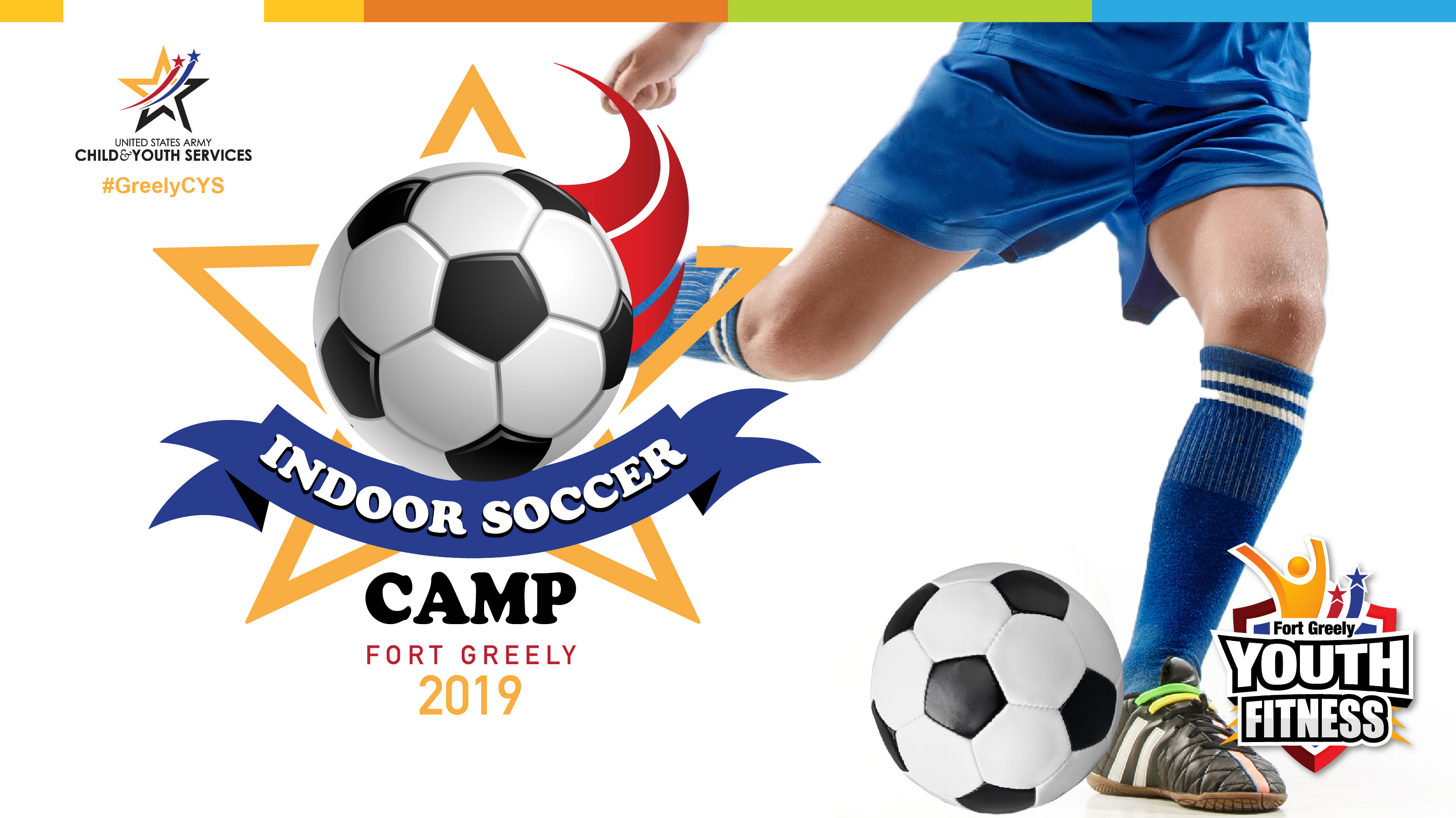 Note: This event has already passed.
Date: Mar 6 2019 - Apr 30 2019
Come play the great indoors with our Youth Sports & Fitness Indoor Soccer Camp!
Indoor soccer provides an excellent skill-building opportunity for each participant, offering great exercise, fast-paced action, high scoring, teamwork and camaraderie, and lots of fun!
Below is a list of positive attributes kids can receive by participating in the Indoor Soccer Camp:
Responsibility
Physical Activity
Builds Coordination, Balance, and Speed
Social Interaction
Sportsmanship
Teamwork
Builds Leadership Skills
Develops Good Self-Image
Camp Summary
This basic skills camp is designed to teach the fundamentals of soccer, technique, and tactics necessary to play. Skills such as dynamic warm-up and stretching, shooting and finishing on goal, striking a driven ball with proper technique, proper passing and receiving, technical ball control, skill work, defensive posture, movement, and tactics will be covered.
Ages
Youth Sports & Fitness Indoor Soccer program is open to boys and girls of all levels of ability. Players will be split into appropriate age groups.
5 to 13 years old
Developmental, 3 to 4 years old
Session Dates
Youth Sports & Fitness Coaches Needed
Have you always wanted to coach Volleyball, Wrestling, Basketball, Soccer, Archery? Make a difference in the lives of the youth in our community. Be a Coach!
Cost
$45 (5 to 13 years old)
$25 (3 to 4 years old)
Registration Info
Registration Dates: January 2-31, 2019
CYS Youth Sports & Fitness is open to all Military & Non-Military Affiliated. All chidren must be registered with CYS to participate.
For more information, contact Parent Central Services at (907)873-4599, Building 847.