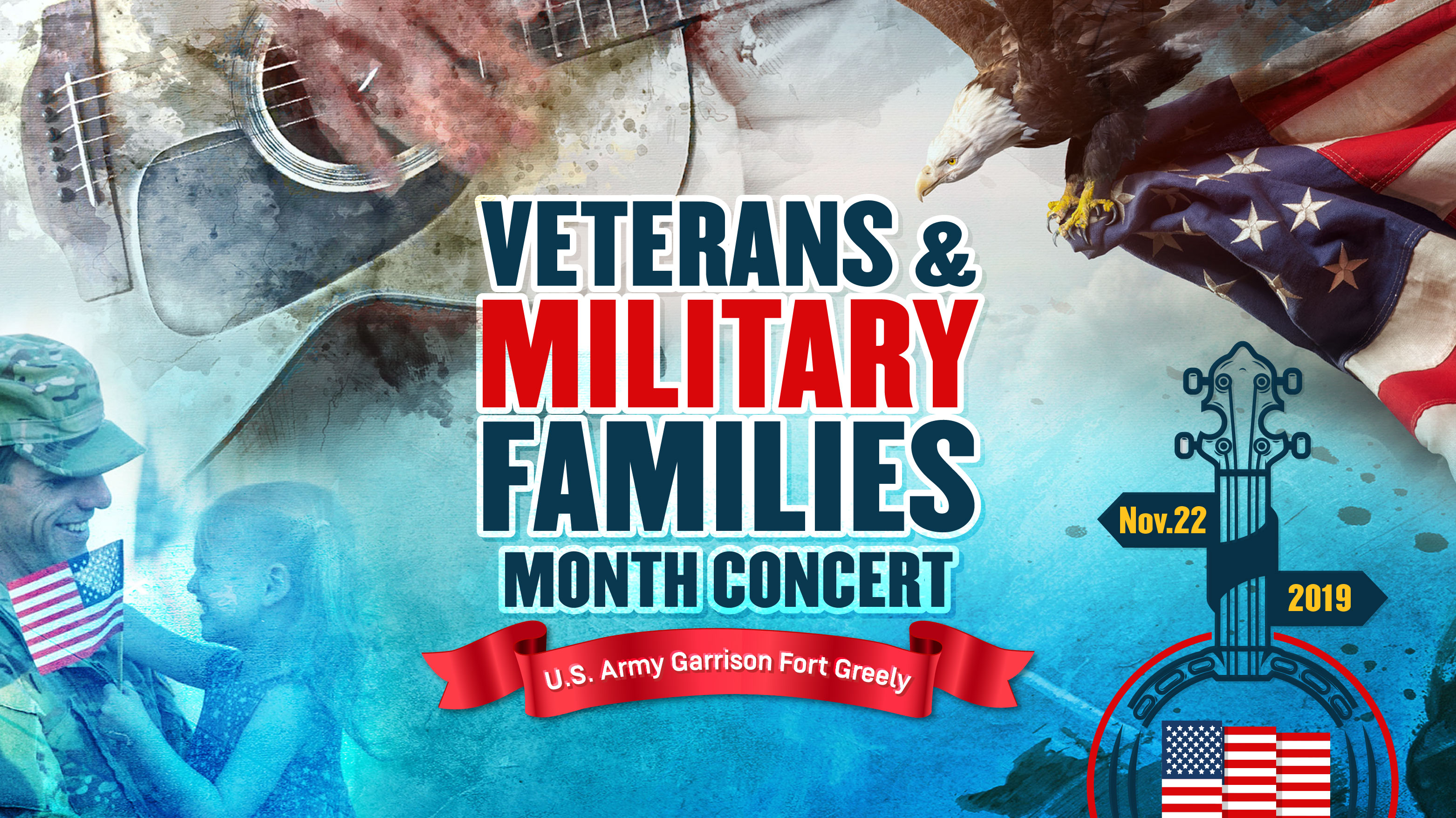 Veterans and Military Families Month Concert
Date: Nov 22 2019, 6 p.m. - 8 p.m.
Aurora Community Activity Center - Building 500 Fort Greely Google Map
Celebrate with us at our first-ever National Veterans and Military Families Month Concert on Friday, November 22, as we recognize, honor, and express our sincere appreciation for these brave men and women and their families.
This special performance includes patriotic repertoire as well as "old-time" songs performed by Alaska's Ambassador of Country Music Earl Hughes and local Delta Junction Band, The Woodshedders.
Special Access is being granted to the General Public. Installation access will require valid photo identification and proof of vehicle insurance.