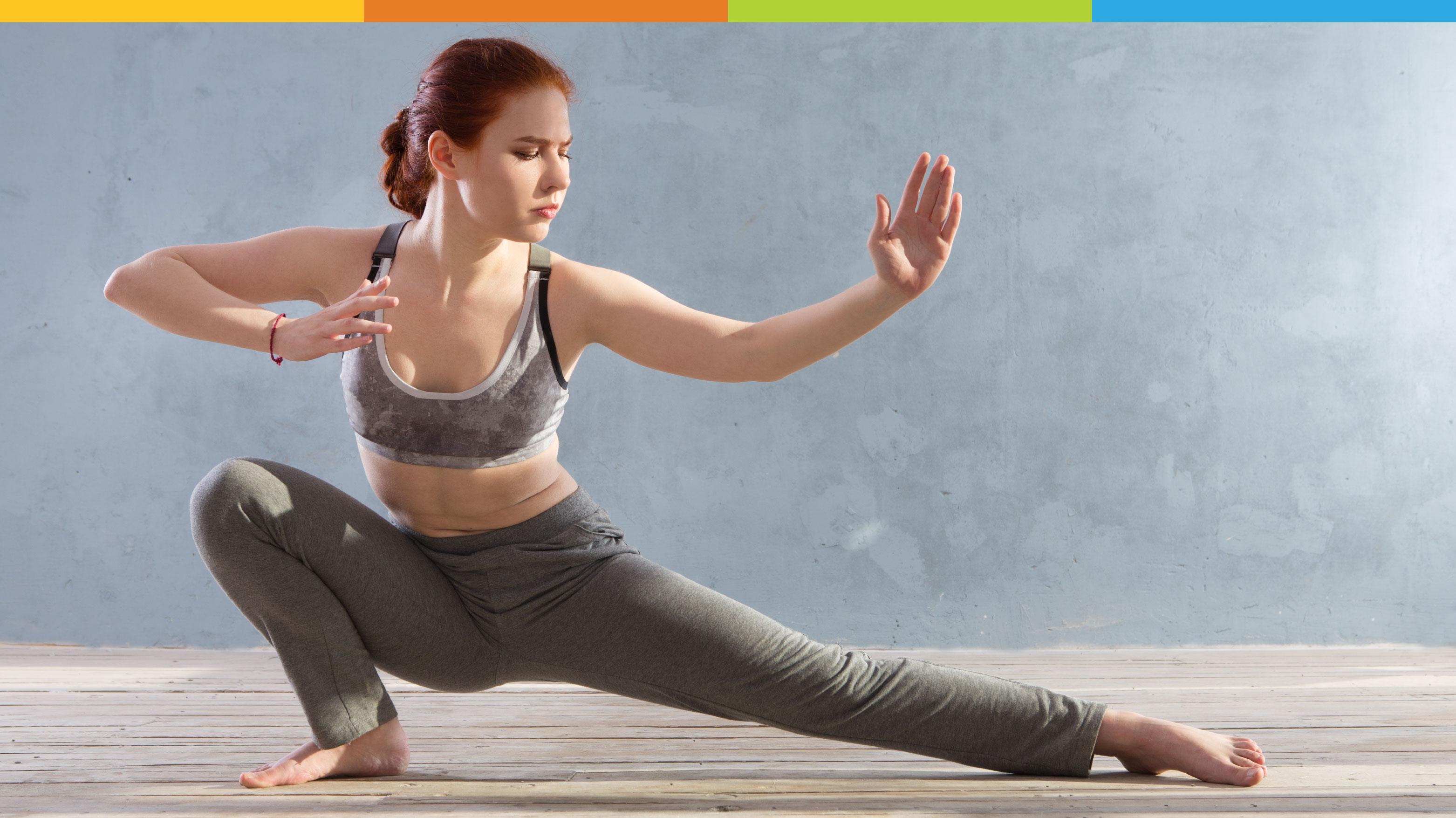 Note: This event has already passed.
Date: Jan 22 2019, 10 a.m. - 11 a.m.
Sports & Fitness Centers - Building 503 Fort Greely Google Map
Come join us as we learn and enjoy the practice of Tai Chi together in a supportive and friendly environment.
Tai Chi is an ancient Chinese tradition that, today, is practiced as a graceful form of exercise. It involves a series of movements performed in a slow, focused manner and accompanied by deep breathing.
Tai Chi, also called Tai Chi Chuan, is a noncompetitive, self-paced system of gentle physical exercise and stretching. Each posture flows into the next without pause, ensuring that your body is in constant motion.
Class Schedule
Instructor: Anxia Hammand
| | |
| --- | --- |
| Day | Time |
| Monday, Tuesday | 10-11 a.m. |
Tai Chi Chuan Principles
The development, practice, and mastery of "whole body connection", and the mental development and physical application of "body center" or "energy center".
These guiding principles are represented by the following ten essential points:
Suspend the head from above and keep it straight.
Depress the chest and raise the upper back.
Loosen the waist.
Understand and practice the difference between solidness and emptiness.
Lower the shoulders and elbows.
Practice the use of will and not force.
Connect the upper and lower portions of your body.
Unify both internal and external movements.
Practice continuous movements and coordinated movement.
Practice and demonstrate serenity during movement.
When learned correctly and performed regularly, tai chi can be a positive part of an overall approach to improving your health. The benefits of tai chi may include:
Decreased stress, anxiety and depression
Improved mood
Improved aerobic capacity
Increased energy and stamina
Improved flexibility, balance and agility
Improved muscle strength and definition
More research is needed to determine the health benefits of tai chi. Some evidence indicates that tai chi may also help:
Enhance quality of sleep
Enhance the immune system
Help lower blood pressure
Improve joint pain
Improve symptoms of congestive heart failure
Improve overall well-being
Reduce risk of falls in older adults
Download the monthly Fitness Schedule on the link below:
Fitness Schedule - November 2018
Get updates, information and more! Follow the Fun on Facebook and Instagram!