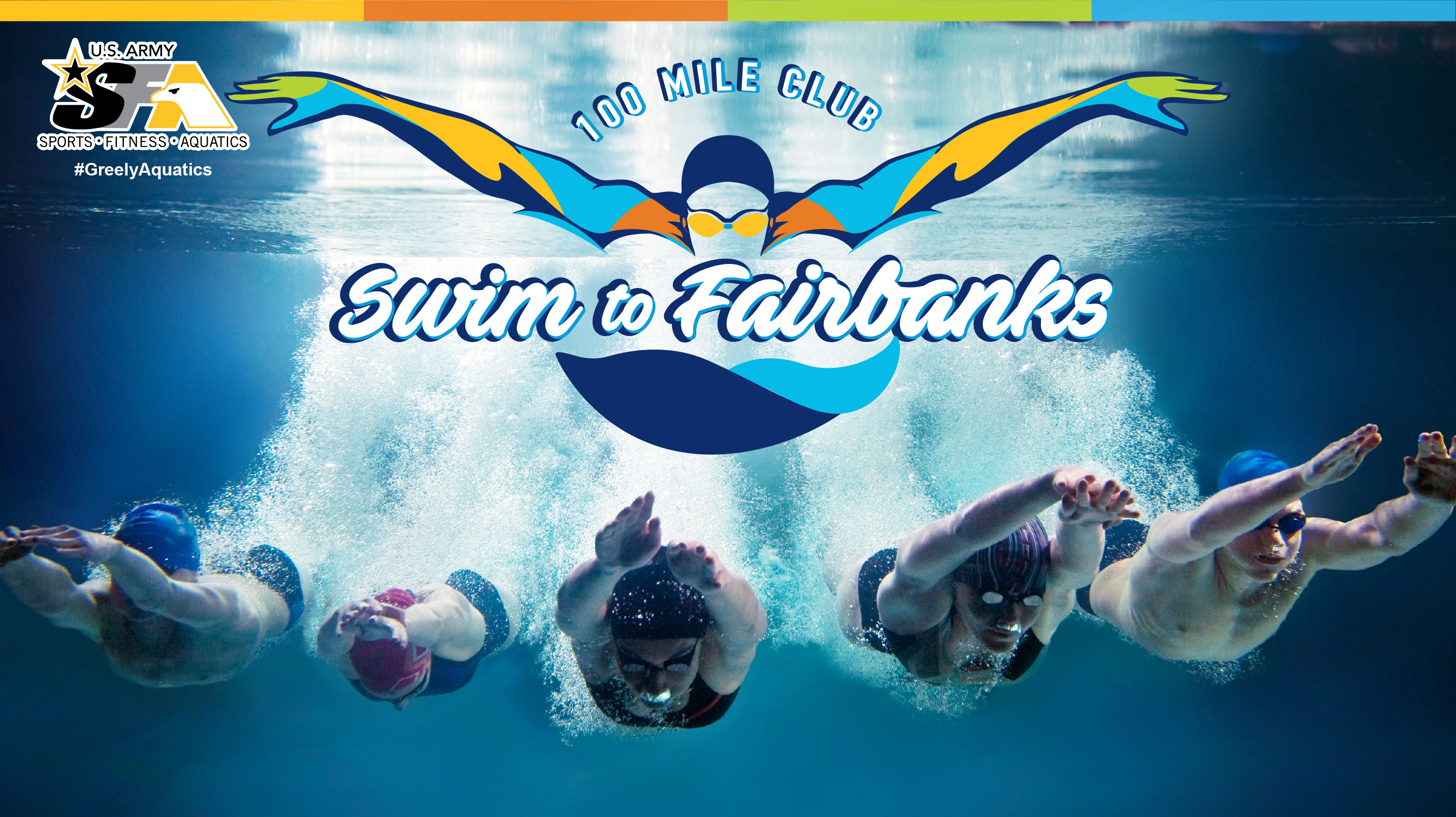 Swim to Fairbanks - 100 Mile Club
Date: Jan 1 2019 - Dec 31 2019
Sports & Fitness Centers - Building 503 Fort Greely Google Map
Looking for a way to stay motivated in your swim workout?
Join the Annual Swim to Fairbanks - 100 Mile Club! Healthy way to swim your way to a new you in the new year!
For Youth 14+ & Adult Lap Swimmers
Challenge is ongoing and ends December 31st.
You can swim as much as you would like to per day, but make sure you record it!
Track the laps you swim during each workout and record your mileage on a tracking card.
All participants will receive a Swim to Fairbanks - 100 Mile Club T-Shirt and prizes every 25 miles.
Yearly Event, include quarterly Morning Glory Swim with instruction and continental breakfast.
Swim at your own Pace! Sign Up Today
Open to Fort Greely Authorized Users and FMWR Pass-Holders. To obtain a pass, call the Aurora Community Activity Center at (907)873-4782.
Lap Swim Only - Monday thru Thursday: 4pm - 6pm
Cost
Authorized Users: $75
Non-Affiliated Users: $100
Registration Info
For registration or more information, please contact the Sports & Fitness Center at (907)873-2696 or call the Aquatics Center at (907)873-5665.
Contact