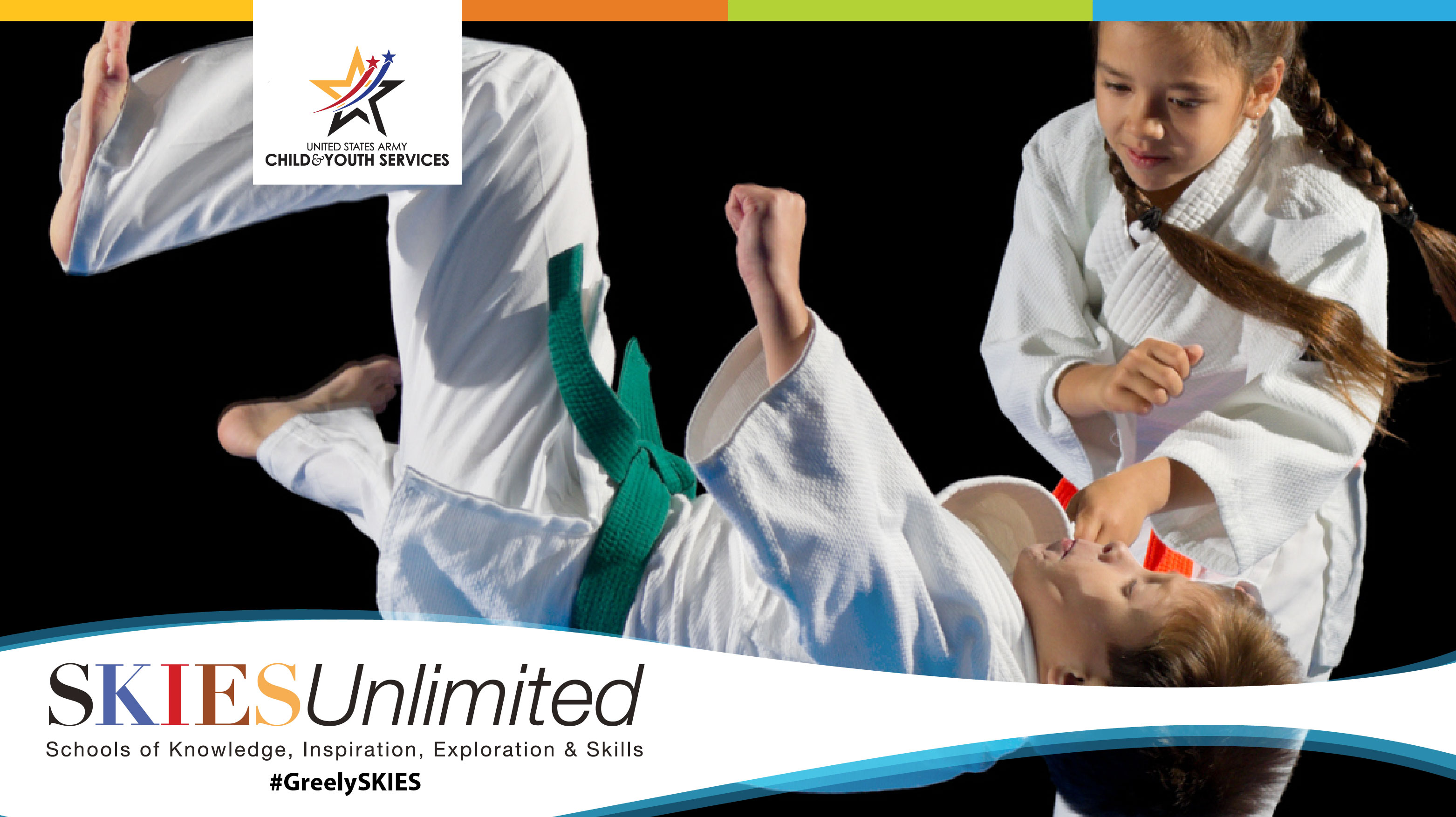 Note: This event has already passed.
Date: Feb 19 2018
Gross Motor and SKIES Facility - Building 650 Fort Greely, Alaska 99731 United States Google Map
SKIESUnlimited: Karate
Confidence • Discipline • Fitness • Self Defense
If you're searching for a way to channel your child's energy into an activity that's part art, and part sport, then look no further than SKIESUnlimited Karate!
Karate involves a variety of techniques that include blocks, strikes, evasions, throws, and joint manipulations.
Improve kids physical and mental health.
Build self-esteem and strengthen your self-confidence.
Improve academic performance by raising your level of energy, focus, and concentration.
SKIESUnlimited: Karate is open to Delta/Greely Community.
Class Schedule
Mondays
5:30 p.m. - 6:30 p.m.
Cost
$10 per lesson
Full price depends on the number of lessons per month.
Registration Info
SKIESRegistration is open to all Military & Non-Military Affiliated families. Must be registered with CYS to participate. Registration is ongoing.
Contact