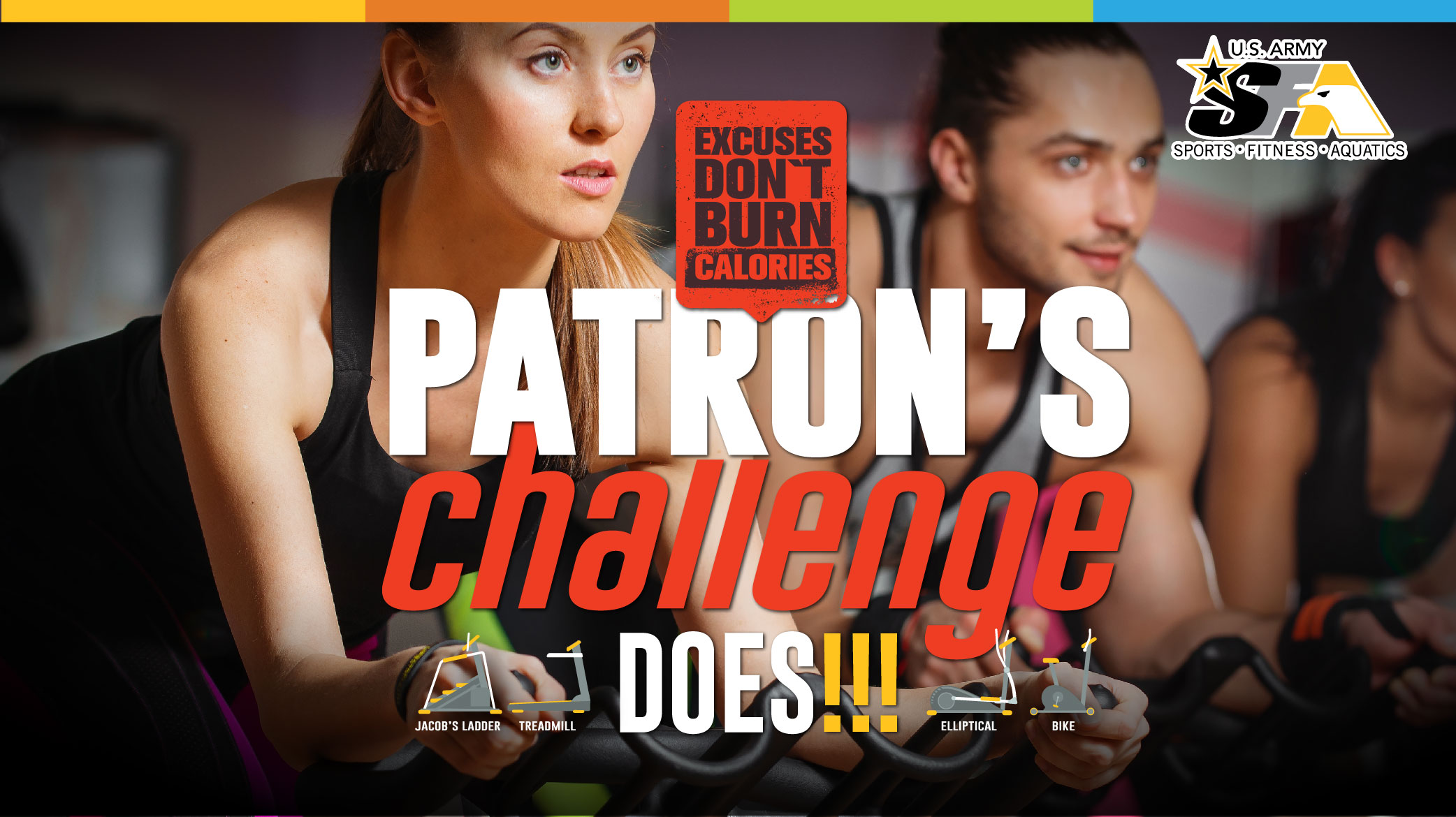 Note: This event has already passed.
Date: Feb 13 2018, 12 a.m. - 11:59 p.m.
Sports & Fitness Centers - Building 503 Fort Greely Google Map
Excuses don't burn calories… our 21 Days Patron's Challenge does!!!

The Challenge - One(1) hour of cardio everyday for 21 days in a row. Four categories -Jacob's Ladder, Treadmill, Elliptical and Bike- that keeps your heart rate up for a maximum of 60 minutes. Participants can compete for feet and/or by adding miles in multiple categories or single one. Patrons can combine multiple events in one session as long as there is not a long rest/ transition period in between.

Finding the time and committing to that length of time 21 days in a row is tough. That is why we are letting you determine your perfect workout plan for this Challenge during the Physical Fitness Center Hours of Operation.

Daily changes and small victories are the keys to achieving a more fit and healthy lifestyle. Please note that this Challenge isn't a weight loss program, but you may end up burning a lot of calories as a result of the increased physical activity level.

Gather your friends, family, co-workers and get Ready for the Patron's Challenge! Get Fit! Stay Fit! Challenge is open to anyone who has FGA Fitness Center privileges.
For updates, follow the fun on Facebook & Instagram: @GreelyMWR - #GreelyMWR