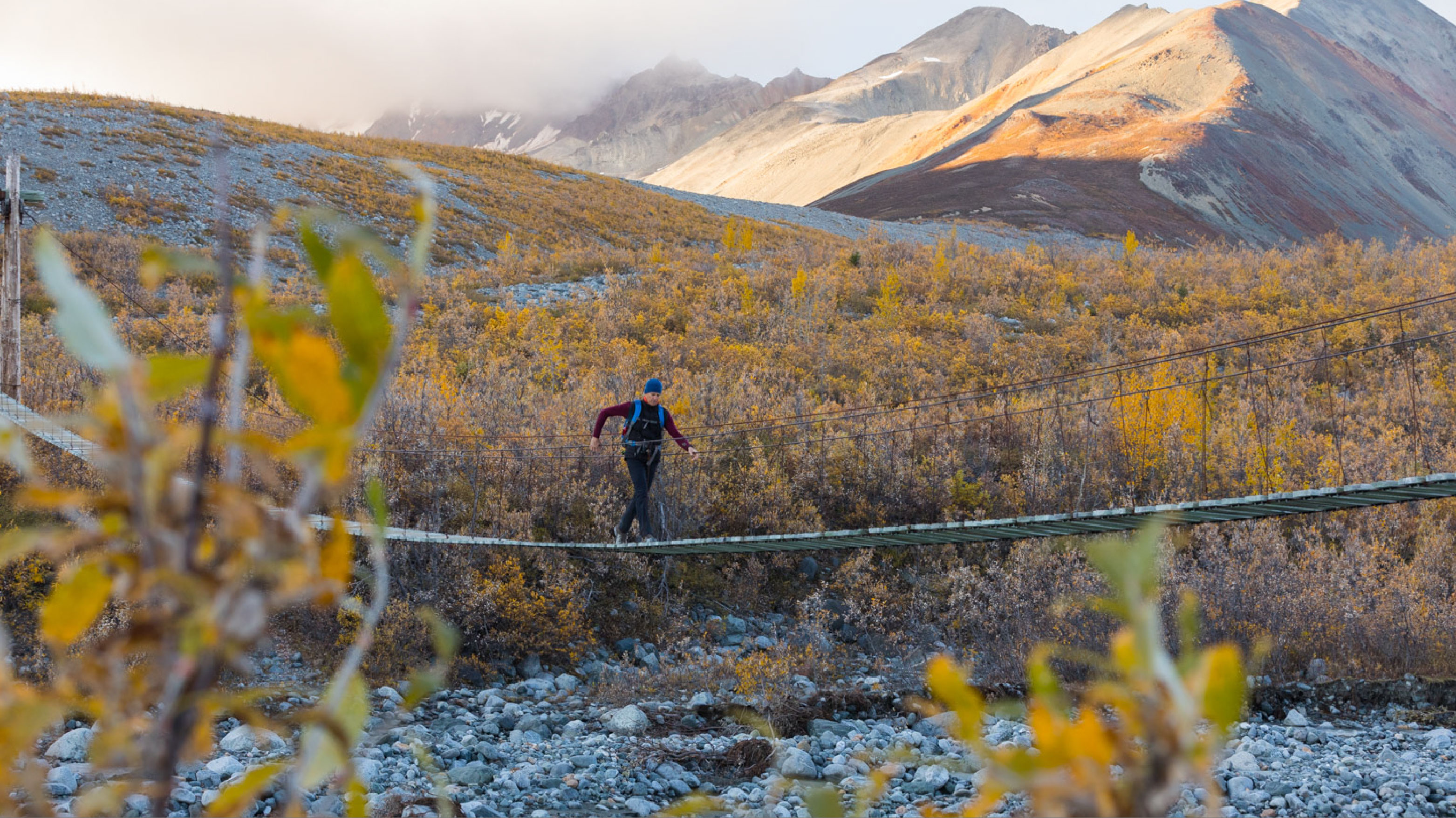 Note: This event has already passed.
Date: Aug 8 2020, 8:30 a.m.
Outdoor Recreation - Arctic Avenue Bldg. 627 Fort Greely, AK 99731 Google Map
Hike the Gulkana Glacier with ODR and Steven Miley!
Gulkana Glacier is one of the easiest glacier hiking experiences you can find in Alaska!
Upcoming Trip: August 8, 2020 CANCELED due to unpredictable weather.
Participants must drive their own vehicles to and from the site.
Meeting point: Outdoor Recreation, Bldg. 627
Meeting time: 8:30 a.m.
Number of participants: Limited to a minimum of five (5) and a maximum of ten (10) registered participants.
Weather Dependent
Gulkana Glacier Hiking Trip
This relatively well-known hike is a good option for an easy day out surrounded by superlative scenery, as well as a possible access point for the bouldery, but mercifully un-brushy high country that surrounds the Gulkana Glacier Valley.
Distance: 4.6 miles round trip to the glacier
Elevation gain: 400 feet
Trail type: Hiking
Considerations: Road to the trailhead requires moderately high clearance

Difficulty:

First Part of the Route - Easy

Second Part of the Route - Moderate
To learn more about Gulkana Glacier, please visit:
Requirements:
Practice Social Distancing ​​​
Remember your Mask

Meeting Point - Outdoor Recreation Center

We require the use of a Mask or Cloth Face-Covering in ALL Family and MWR facilities.

During the Hiking Trip

Wear a mask or cloth face-covering when you are not able to keep 6 feet of social distancing.

Children under the age of 2 should NOT wear a mask or cloth face-covering.

Outdoor Gear and Clothing

These items should be on your hiking checklist:

Hiking backpack
Weather-appropriate clothing (think moisture-wicking and layers)
Hiking boots or shoes
Plenty of food
Plenty of water
First-aid kit

Visit the link below to see a comprehensive checklist. The list includes many more items than you'll likely need, though you can adapt it to your hiking trips needs.
Registration Info
Sign Up Today!
Registration is accepted over the phone. Please call Outdoor Recreation at +1 (907)873-4058 or +1 (907)873-3292. Payment is due at the time of registration.
Contact