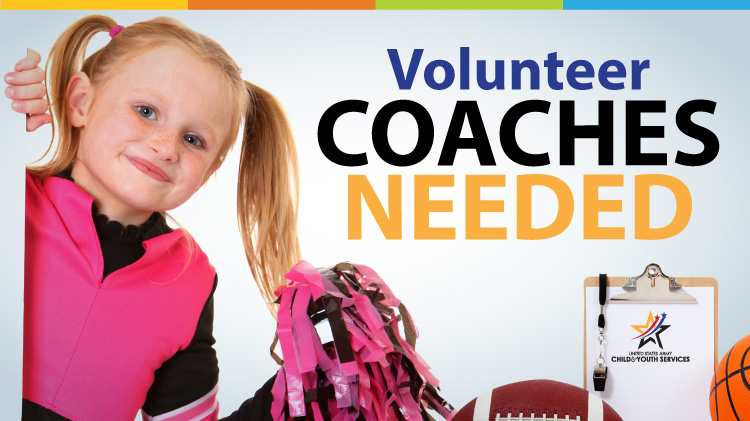 Become a CYS Volunteer Coach
Note: This event has already passed.
Date: Oct 12 2017
Volunteer Coaching
Did you play sports in high school or college? Have you always wanted to coach football, soccer or basketball? Are you a cheerleader at heart? Even if you have never played or coached a sport before, you can still become a certified volunteer coach!
CYS Volunteer Coaches encourage all children to explore the world of sports, learn the fundamentals of good sportsmanship and have fun at the same time.
How would you like to give back to your community? Be a Coach!
Soccer
Basketball
Baseball
Cheerleading
Track & Field
Dodgeball
Volleyball
Coaches Needed
Contact CYS Sports and Fitness to begin.
Registration Info
For more information, please visit Parent and Outreach Services, Bldg. 653 Big Delta Avenue.
Contact